Testimonials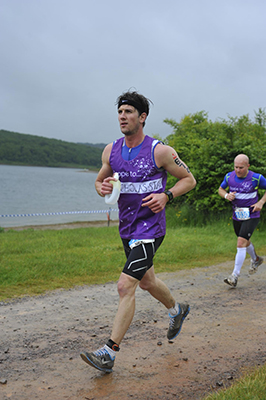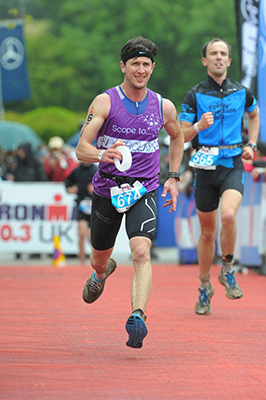 "A HUGE THANK YOU for getting me fit and ready for the hardest physical challenge I have ever done - the UK 70.3 Iron Man!!
Thanks to you my Achilles Tendinitis did not stop me from taking on this dream and I am now already planning my next 70.3! I thought it was all over when I first saw you back in October last year but I couldn't believe how quickly I healed. I was even more shocked that throughout the physio rehabilitation plan I could still complete the gruelling Iron Man training. Not an easy thing to help me prep for half marathons, olympic triathlons and 100 mile cycles, but you did!
I can't recommend you and your team enough and again THANK YOU!"
"I wanted to email to thank Paul Hobrough for his advice which he gave when he left me a voicemail a few weeks ago. I was training for the Belfast marathon and had been bothered with my Achilles and it was affecting my preparations for the event - so much so that I doubted if I was going to be able to run.
I contacted you and Paul left me a voicemail with a couple of different exercises to do and confirmed I was OK to continue to run. The exercises really helped and I had no further pain in my Achilles. I completed the marathon on Monday with a time of 3.43 so was happy to complete my first marathon.
Thanks again and I was really reassured by your advice."
George McKinley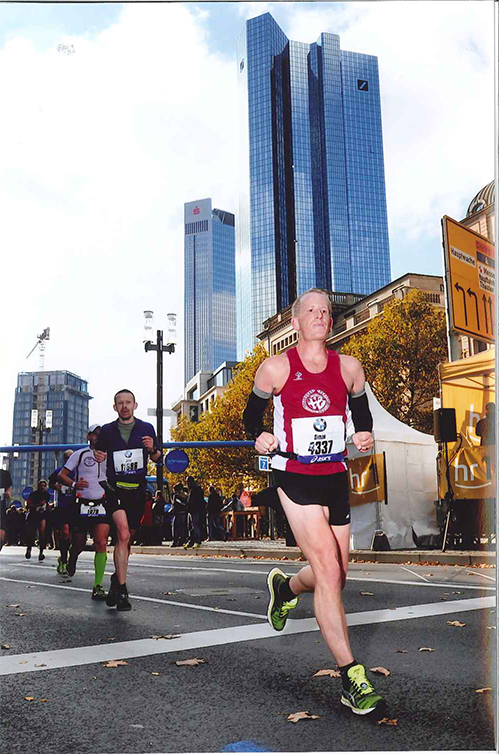 "After coming to see Paul at Physio and Therapy around a year ago I could not be happier with treatment that I have received. I have just had a pair of orthotics fitted and it feels like I have new pair of feet again.
Simon Harris, Sales Director
"I just had to tell you that I achieved a PB in the Milton Keynes marathon last Sunday. My performance was all down to your help in sorting out my hip injury. I could not have done it without you and I am still amazed that I even managed to complete the event after the pain I was in just a few weeks ago.
Thank you so much."
Shirley Perrett
"@StuartAmoryPT the running gods created @PhysioTW11 - I'm sure they can save the day!#FitTeam12"
"Just wanted to drop you a quick note to thank you for all your help in preparing me for the Brighton Marathon on 15th April. I am glad to report that I thoroughly enjoyed the experience and managed to run the entire distance without resorting to walking, something I really didn't think was possible! I did run slowly but at a constant pace throughout and completed it in 4.54 which was an hour quicker than I thought so definitely chuffed!
No ill-effects afterwards other than slightly sore knees for a couple of days so I clearly didn't go fast enough! As you suggested, I am now totally hooked and looking for the next challenge so I expect you'll be seeing me and my hammies soon!! Was pondering Paris and London on consecutive weekends next year but that may be too great a leap!
Thanks again for all your support and especially for getting my hamstring through it!!"
Rob Mackmurdie
Brighton Marathon
"I hope you're well! I just wanted to say a massive huge thank you [again] for being such an awesome physio for the past 4 or 5 months! I can't begin to tell you how much I've appreciated and valued your advice, and I feel a much smarter runner now. Also - I've had NO shin or hip pain this week, including on an 8miler and a speedy 5 miler, which I'm thrilled about! So really - thank you!!
All the best,"
Freya
"I just wanted to let you know that I finally ran my marathon yesterday. It was not a spectacular time by any means (5hrs 37) because I had to run/walk quite a bit at the end due to something going on in my right shin. But it was an incredible experience and I'm so grateful to you for all your help in getting me there. I'm sure you remember me in January 2011 coming in with achilles tendon issues and having virtually no idea about running. You taught me all about nutrition, hydration, planning training schedules and how to recover and strengthen the necessary muscles. Far more than the average physio does, I'm sure.
So thank you so much Paul. I honestly couldn't have done it without you. I highly recommend Physio&Therapy to anyone I hear who is even thinking about going to physio and will continue to do so. Apart from you, all the rest of your staff are brilliant - friendly, helpful and encouraging. Exactly the kind of people you need to come across when you're visiting a physio."
Thanks again - so much."
Karyn
"Just a quick email to say thank you very much for seeing me over the past couple of months - ran the marathon injury and pain free which was amazing (and something I didn't think was possible before I came to see you)!
I did it in 3:26:23. It was my first marathon and was I hoping for a time under 3:30 so I'm very happy.
Many thanks for getting me to the start line!"
Lucy
"Hope you enjoyed the marathon. The crowds were amazing. I think everyone has the Olympic buzz.
I did 3 hrs 18, a PB, so that was great, but got a bit stuck behind people for the first few miles so didn't do the first half as fast I would have liked to. A much busier course this year and slower runners (annoyingly) starting ahead of faster ones.
You'll be very pleased to know I didn't have any niggles at all, and hamstrings were fine. (Could be a bit broken on Monday, though.) And the gel thing worked well, so just had two of those and only drank water. I had one sip of Lucozade and could feel it unsettling my stomach, so didn't bother with that.
Thanks for all your help and I'll have more sessions when in need, or if I don't recover very well over the next week. I'm doing the Bupa 10k at the end of May, so will probably need some maintenance nearer the time for that.
Thanks again for repairing me!"
Fiona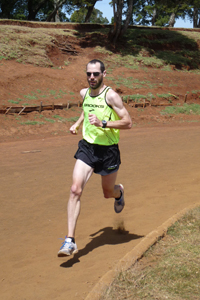 "Paul Hobrough and Rick Van Riemsdijk have been an intrinsic part of my support team for many years, with their treatment being second to none. They have a genuine interest in all their clients sporting ambitions, whatever sport at whatever level. Thanks guys for all your support."
Benedict Whitby, British Marathon Runner
"runningwithus are proud to be the coaching & training partner of physio & therapy. We want our athletes, clients and partners to receive world class injury prevention, physio and biomechanical advice and treatments. We believe Paul and his team offer the best service to any runner serious about being their best."
Nick Anderson and Phoebe Thomas
www.runningwithus.com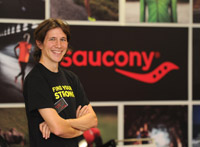 "I am a Great Britain marathon runner and had an injury that many top physiotherapists could not diagnose or treat. Paul was able to do both and rehabilitated me back to full training, with no recurrence of the injury again."
Ben Moreau
"Paul made a visible difference to my recovery from a knee injury."
Mary Ondrusz
International Ski Coach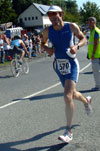 "Over the years I've had knee injuries and other running related problems which have largely disappeared following treatment at Physio&Therapy UK. I'm now running as fast as I did 15 years ago."
Simon Griffiths
Freelance writer and triathlete
"Fearing my running days were over, I dropped in to Physio&Therapy UK and they fixed my foot AND my confidence. Now I'm running better than ever and return for physical and motivational maintenance whenever I need it. Physio&Therapy isn't just for young athletes - they'll welcome you whatever age and stage you're at."
Lucy Abercrombie
Counselling Student and Mum of 3, Recreational runner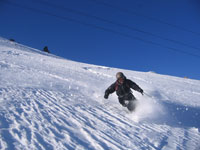 "The staff at Physio&Therapy UK have provided both expert advice and treatment following two separate knee operations through my rehabilitation. Their support and expertise has enabled me to get back skiing again and the whole team have my eternal thanks!"
Doug Bray
Sales Manager, Interest - Off piste and backcountry skiing
"My job has taken its toil on my back and shoulders over the years and trying other alternative treatments made no major difference. After just a couple of massage sessions with Physio&Therapy UK I feel so much noticeably better and pain free. I recommend the clinic highly to all my clients."
Az Hanif
Dental Surgeon, Part-time sportsman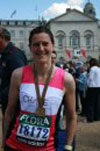 "Treatments and advice from Physio&Therapy UK helped me finish my first marathon recently, I couldn't have done it without the support of their team, thank you!"
Sarah Winter
Course Administrator - Kingston University, Runner
"I went to see Paul at physical fix after suffering from acute neck and shoulder pain, I received some intensive therapy which has allowed me to be pain free for the first time in several years and therefore to operate more effectively in my job as a personal trainer."
Vicky McNeil
Personal Trainer, Teddington
Booking an appointment is easy and there will be an appointment to suit you. Call now on 0208 943 2240 or email paul@physioandtherapy.co.uk View our clinic locations here. Sessions from just £47.50.